I took my #basicbitch cred up 1000 notches this weekend by totally owning the quintessential fall activity in New England – apple picking my heart out. I picked up my friend in the morning and we drove our basic selves up to Connor's Farm in Danvers, MA.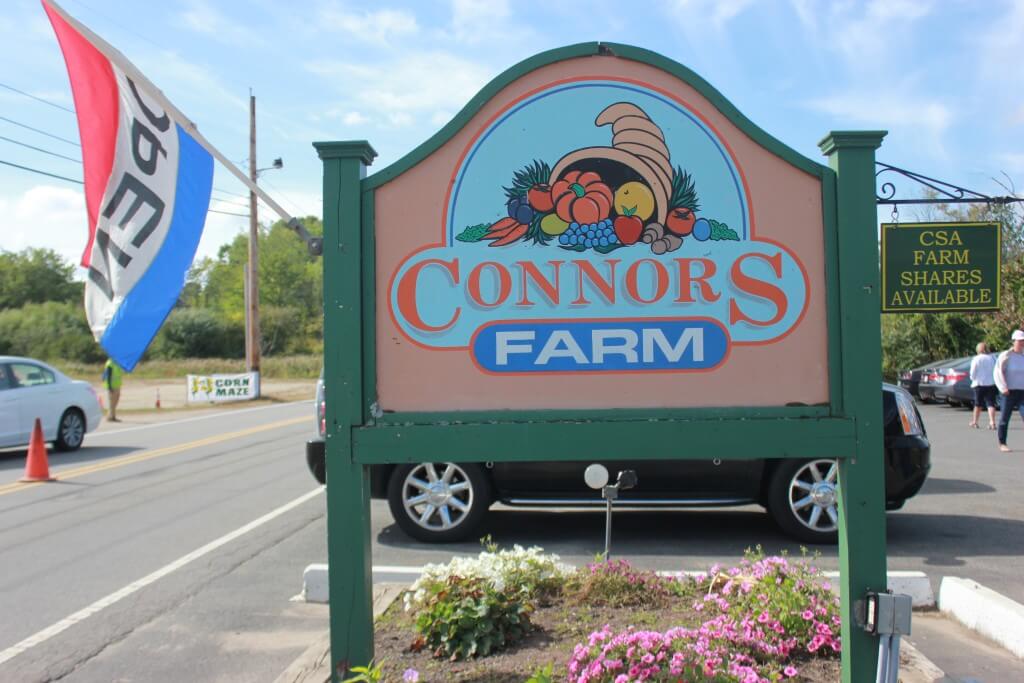 I know you might be asking, "why not Nashoba Valley, Kristin"? "What about Honey Pot Hill Orchards?" They are the motherland, I know, but they are a further drive for me than Connor's Farms. You can question my standing as a truly dedicated basic, but I picked a farm closer so that I could spend more time picking and stuffing my face with apple cider donuts. Priorities.
Upon arrival we were greeted with swarms of families whose energy levels could not be matched. Being 5 at 9:30AM is very different than being 27 at 9:30AM. We headed straight to the cider donut line to fuel up for the grueling task ahead of us. While we inhaled savored our donuts, we solved a few of the hard-to-crack CORNundrums hung around the picnic area. We're such donut-eating, problem-solving heroes.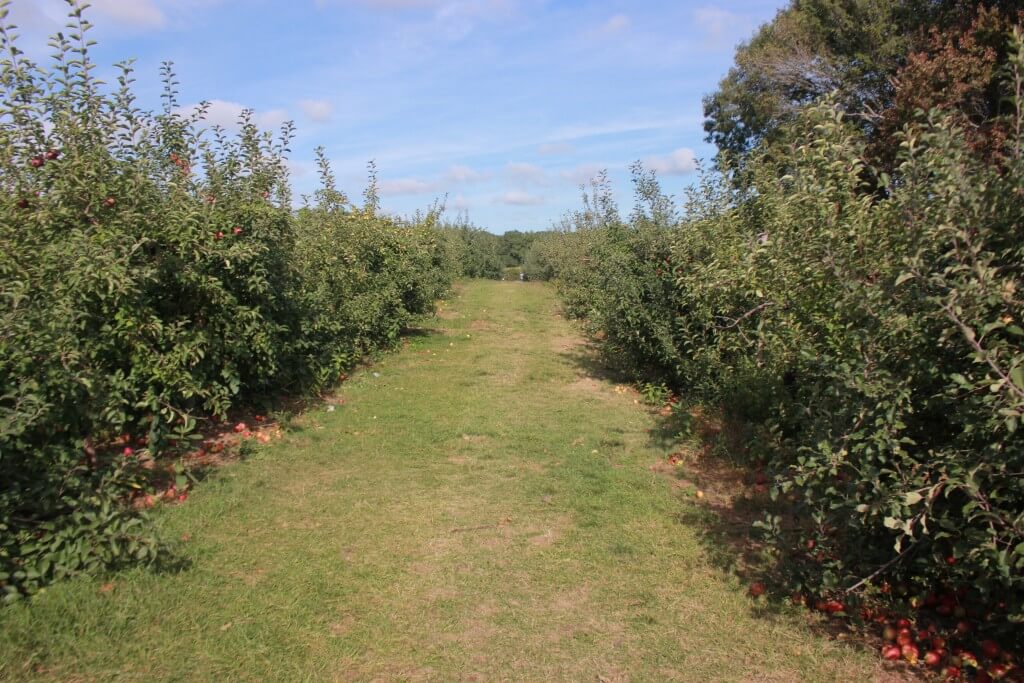 Powered by our sugar high, we headed straight into the belly of the beast … the apple orchard. Being the strategist that we are, we headed to the last row of trees and then worked our way back to the beginning. Most newbs start in the first row, so those trees are over-picked. We wouldn't want to waste our time on that, now would we?
After filling our half-peck bags to the brim (and maybe putting a couple of extra apples in our purse for safe keeping), we meandered back to the picnic area to gaze longingly at the rest the farm had to offer. We stupidly passed on the "general admission" arm bands that would have granted us access to such amazing things as pig races, hay rides and oversized chairs perfect for selfies. We can't all be perfect, though.
We decided to drop our apples back in the car and check out the pumpkin patch before leaving mecca in search of brunch. While their pumpkins were just as cute and perfect as all pumpkins, we passed on them this time around. They just weren't mini enough for my needs.
And with that, we said farewell to the beauty that is Connor's Farm. We could have picked for hours, but we decided to leave some apples for the rest of the farm-goers. Now excuse me while I find something to do with 20 apples.
---
Tell me: What's your favorite fall activity?
---