---
Affiliate links are used in this post
---
One type of outfit I've never worn? A monochromatic look like this all black outfit. I didn't think I would like it, but I was wrong for the first time in my life (obviously). It made me feel very sophisticated and snooty, which is how I prefer to live my life.
Let's take a moment to discuss these pants, shall we? I snagged them at Target because I desperately needed black pants for a work event. Since I'm currently trying to lose some weight, I didn't want to invest in a designer pair of pants because hopefully they won't fit much longer, so I picked these up from Target for $27 thinking I'd use them and lose them.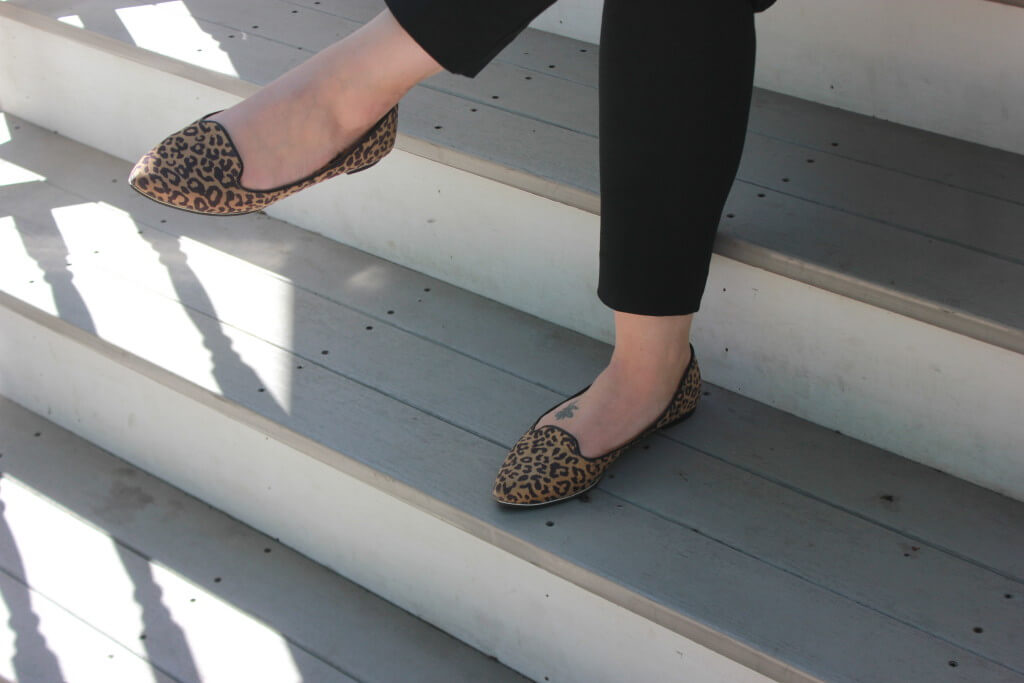 Well much to my surprise, they are great pants. The material is thick, flattering and comfortable – a trio of heaven. Now I'm dreading the day they won't fit anymore (knock on wood) and plan to pick up a pair in a smaller size as needed.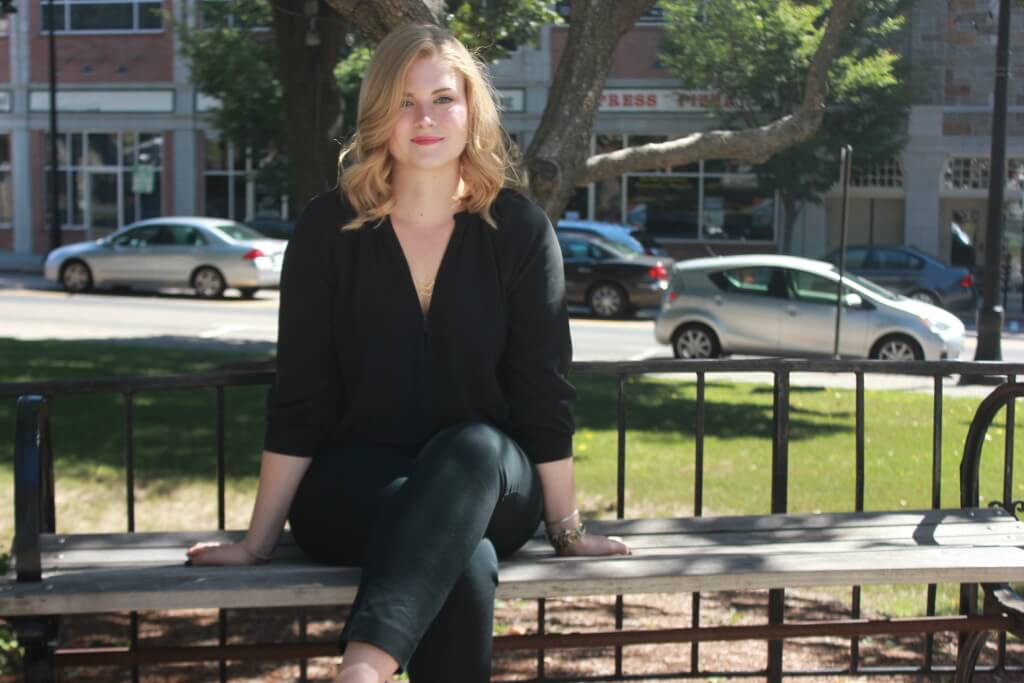 So you'll notice in the last photo that this post title was a wee bit of a lie. As much as I love the all black look, I threw on this colorful scarf to add a pop of color … and to cover up the cleavage I was flashing at certain angles. I was rushed to get dressed in the morning and couldn't find the camisole I normally wear under this blouse, so the folks at my town coffee shop got a special kind of tip.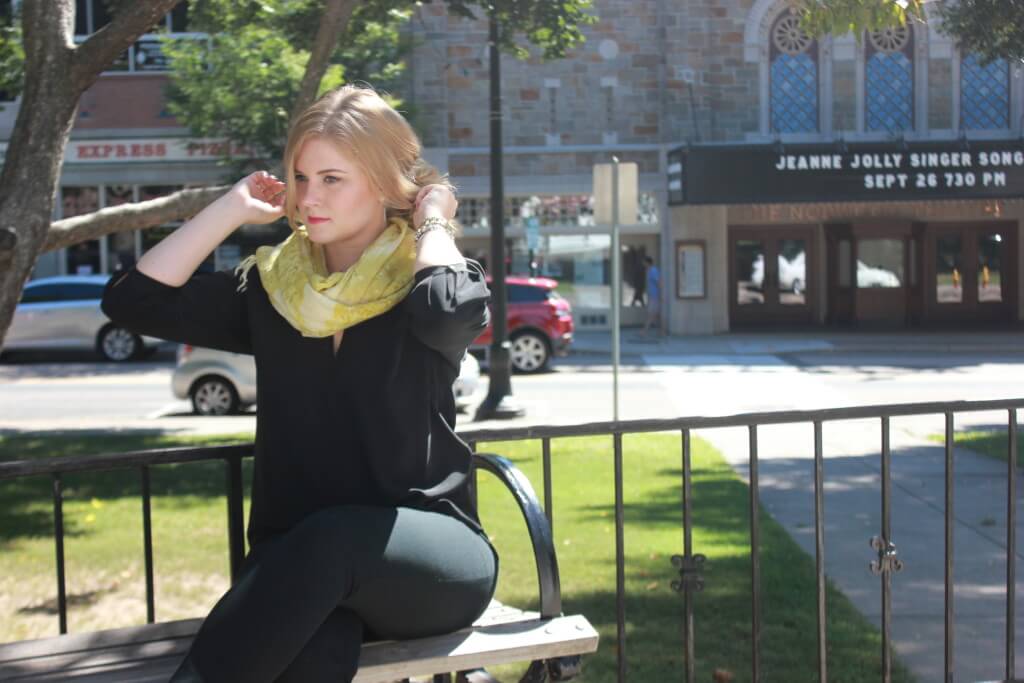 Blouse – Joie via Nordstrom Rack (similar) // Pants – Target // Flats – Target (similar)
Scarf – c/o Lolly Clothing (similar) // Watch – Kate Spade NY
And if you're looking for another all black outfit, check out how Agnes styled the look!
---
Tell me: do you do monochromatic outfits?
---