---
Affiliate links are used in this post
---
You'd be hard-pressed to have not heard about the adult coloring books trend of late. I have to admit, I inwardly chuckled at my best friend when she picked up Secret Garden earlier this year. I figured it was a silly purchase but didn't really think twice about it.
But then I started noticing more and more noise around this trend – USA Today, Vogue and The Atlantic. A few hip instagram photos here and there, and next thing I knew, I was in Barnes and Nobles picking up my very own copy of Secret Paris and a box of overpriced colored pencils.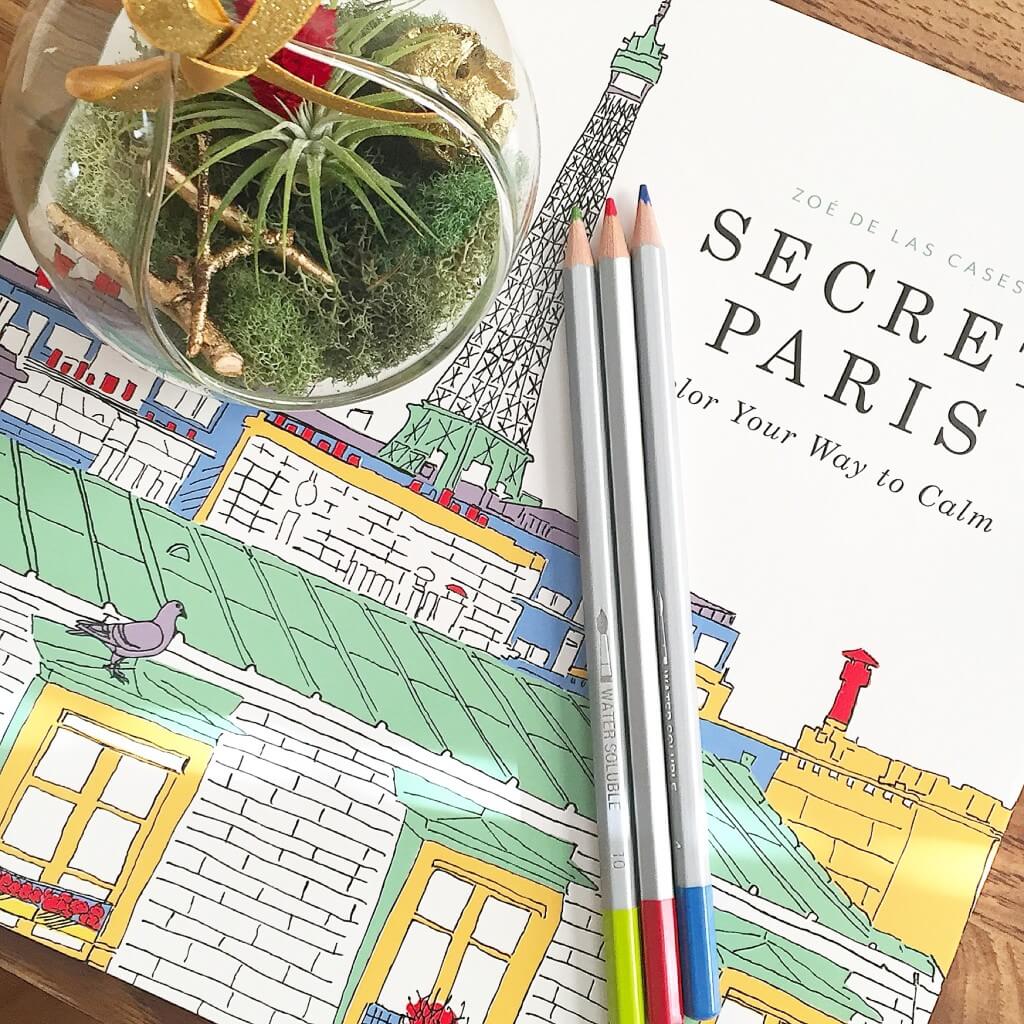 Yes, a strong factor in my purchase was being a sheep to trends, but another part of me thought this purchase could be helpful … heck, even therapeutic. I struggle with stress and anxiety, and I thought that I could, as the book claims, color my way to calm.
I am obviously not a doctor or a mental health professional, but focusing on keeping in the lines has helped take my mind off of any stressful or anxiety-inducing issue. Of course, coloring books are no substitute for professional therapy, but they can be just as cathartic and relaxing as binge watching your favorite Netflix show.
Here are some fabulous options if you're looking for your own adult coloring book:

---
Tell me: Will you be reliving your childhood with an upgraded coloring book?
---