During the week, I want to wake up as late as possible. For me, that typically means getting up by 6:30AM to make sure I'm dressed and ready to make the train at 7:10AM. That time simply doesn't allow for making a huge breakfast. In fact, I don't eat breakfast before I leave for work at all. Instead, I typically make something once I make it to the office.
To cut down on costs and calories, I like to make my own healthy-ish breakfasts rather than buying something on the way in to work. A girl can not survive on donuts and breakfast sandwiches alone, sadly. And while I'm no master chef, I have mastered at least four super-simple yet relatively healthy and satisfying breakfasts that can be prepared with just a microwave and/or toaster.
---
1. Avocado Toast with Tomatoes and Basil
---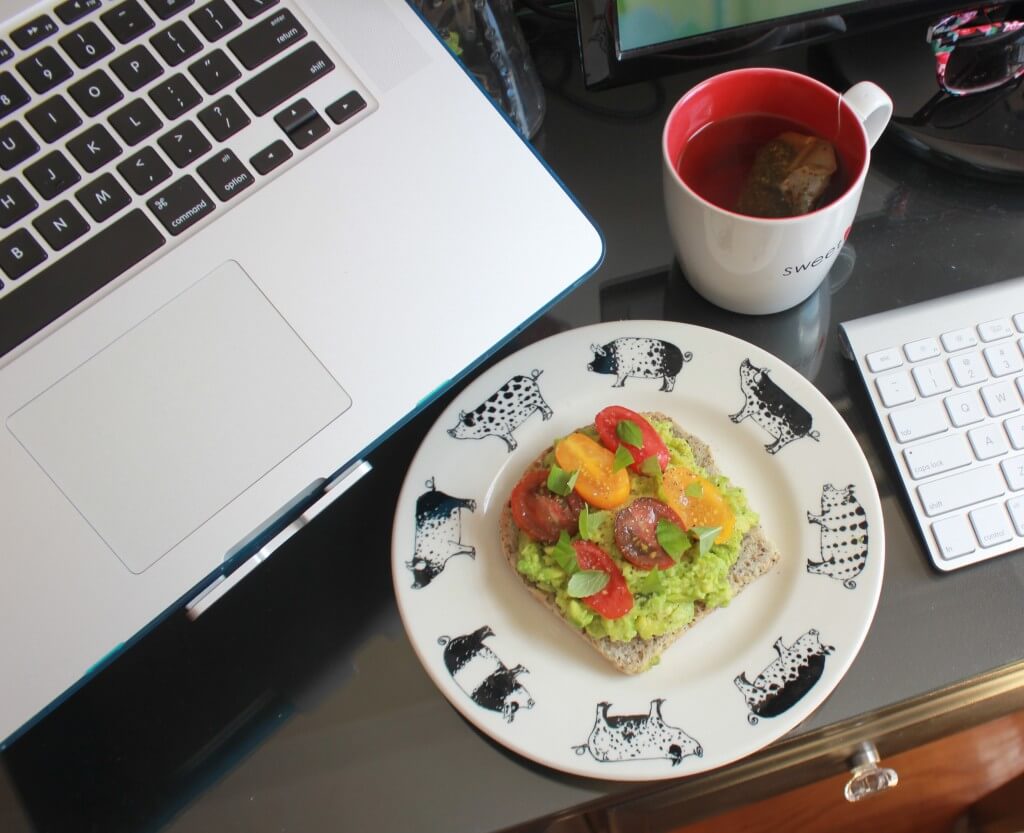 This breakfast takes #basicbitch to a whole new level. All you need is some sort of bread (I love anything from When Pig's Fly), half an avocado, a few grape tomatoes, some fresh basil and salt/pepper to taste.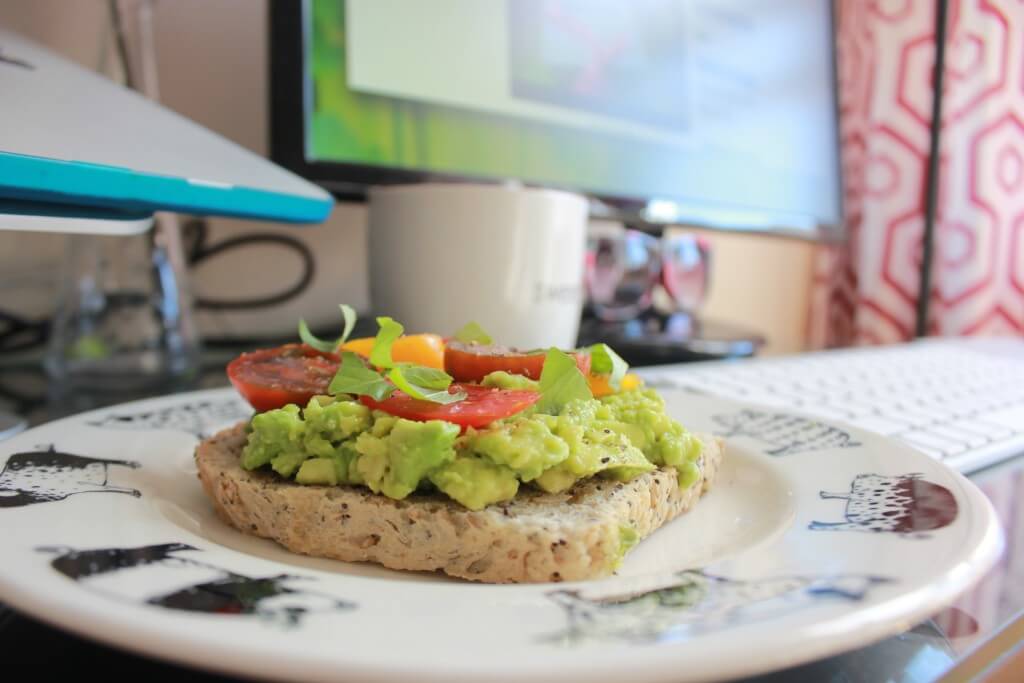 Toast your bread (or don't, it's up to you), smear on the smashed avocado, slice the tomatoes on top and season with the basil, salt and pepper and you're good to go. If you're feeling fancy you could also top it off with some olive oil and/or cheese, but this on it's own is delicious and filling.
---
2. Peanut Butter and "Jelly" on a Rice Cracker
---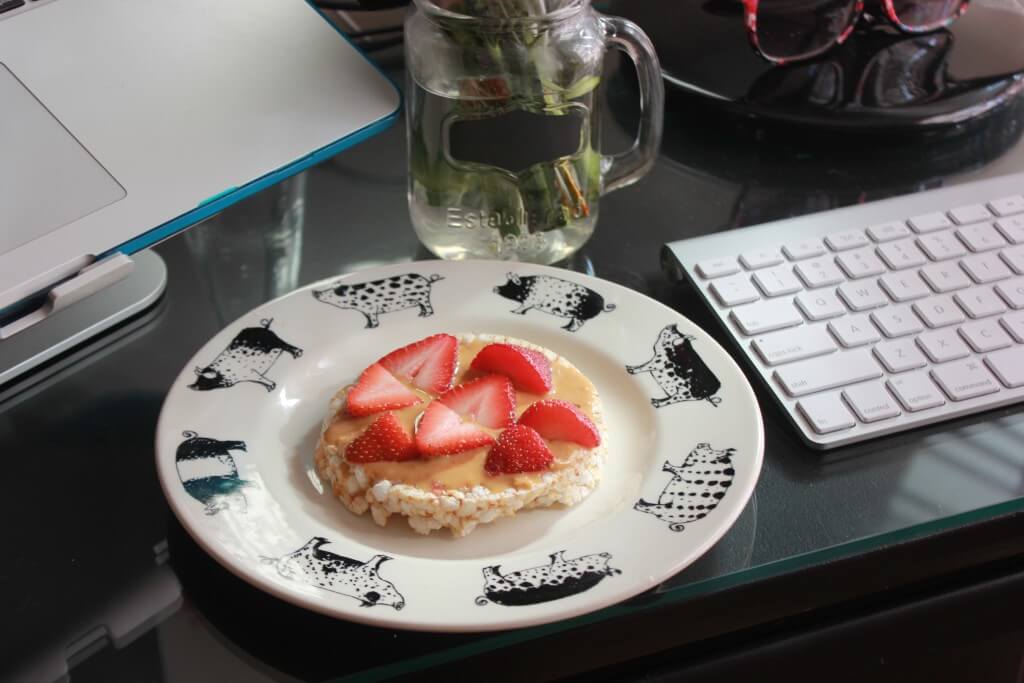 Sometimes a girl just needs a classic PB&J. Sadly, said classic delicacy is loaded with the added sugars that make jelly so amazing. That's where this grown-up version of an old standby comes in clutch.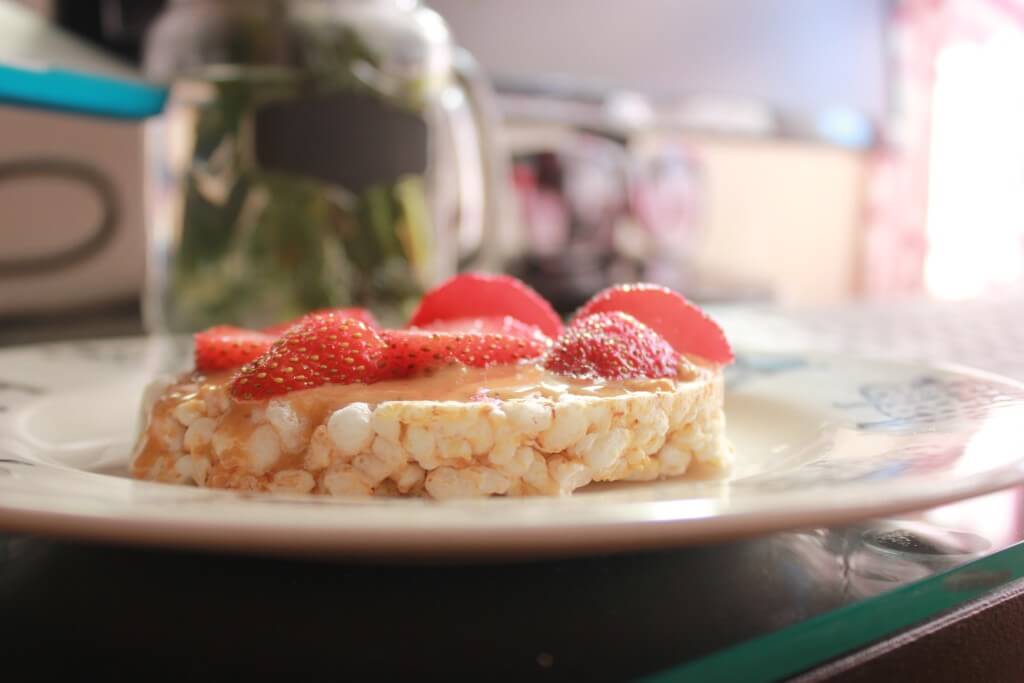 Take a rice cracker (or bread – you do you), spread on the peanut butter of your choice and top with sliced strawberries. This "recipe" – if you could call it that – takes a whopping one minute to prepare. Plus, it satisfies my sweet tooth while also providing a decent dose of protein and fiber.
---
3. Banana Bread Oatmeal
---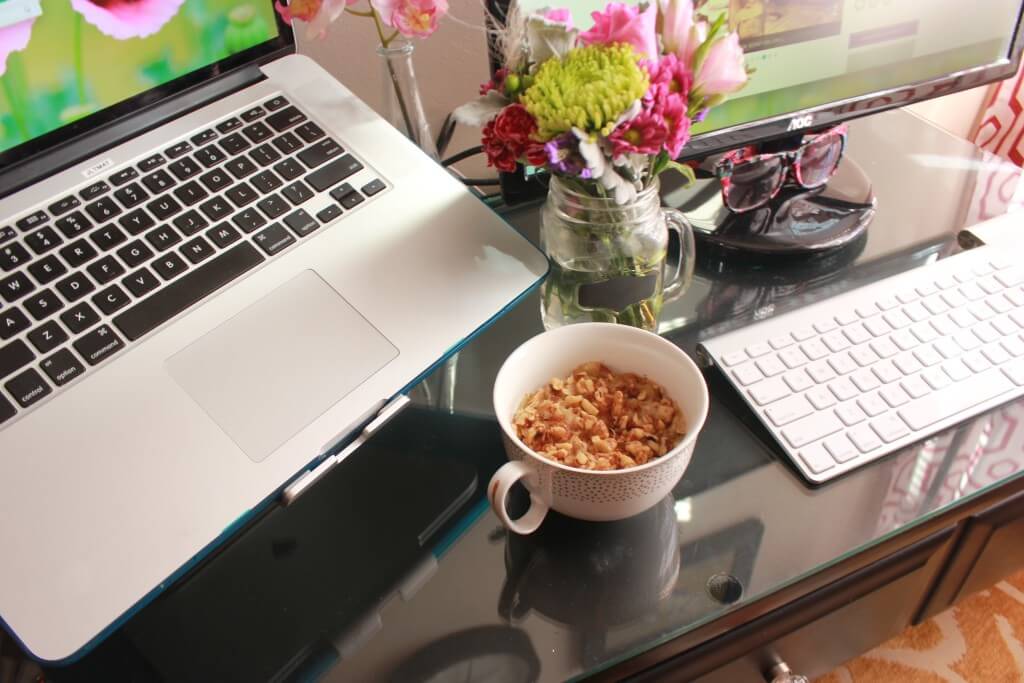 I HATE bananas Always have, always will. #sorrynotsorry. But with that said, I LOVE banana bread and acknowledge the health benefits of this poorly-textured fruit. Determined to find a way to incorporate bananas into my diet without gorging on banana bread, I cam up with this concoction instead.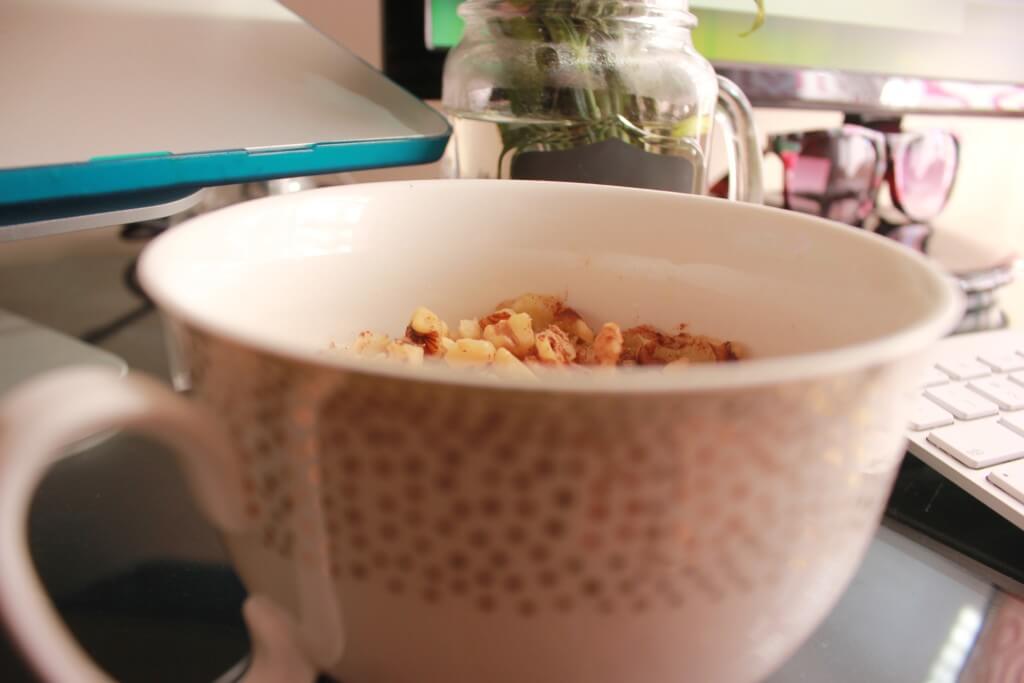 I cook a half cup of plain oatmeal with a sliced banana and water for 3-ish minutes (each microwave is different). Once cooked, I top with chopped walnuts and ground cinnamon. It's almost as good as eating an entire loaf of banana bread. Almost.
---
4. Greek Yogurt with Berries
---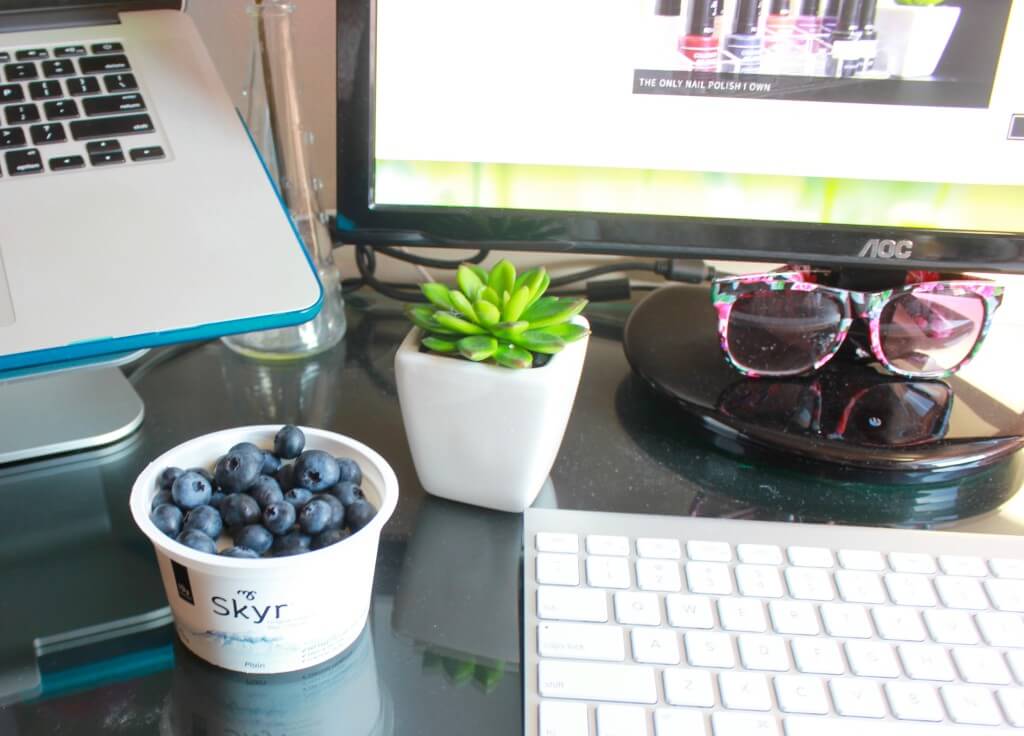 This one comes last because it has the least amount of street cred as a "recipe." In fact, it's not a recipe at all. I almost didn't include it here, but decided to throw it a bone last minute.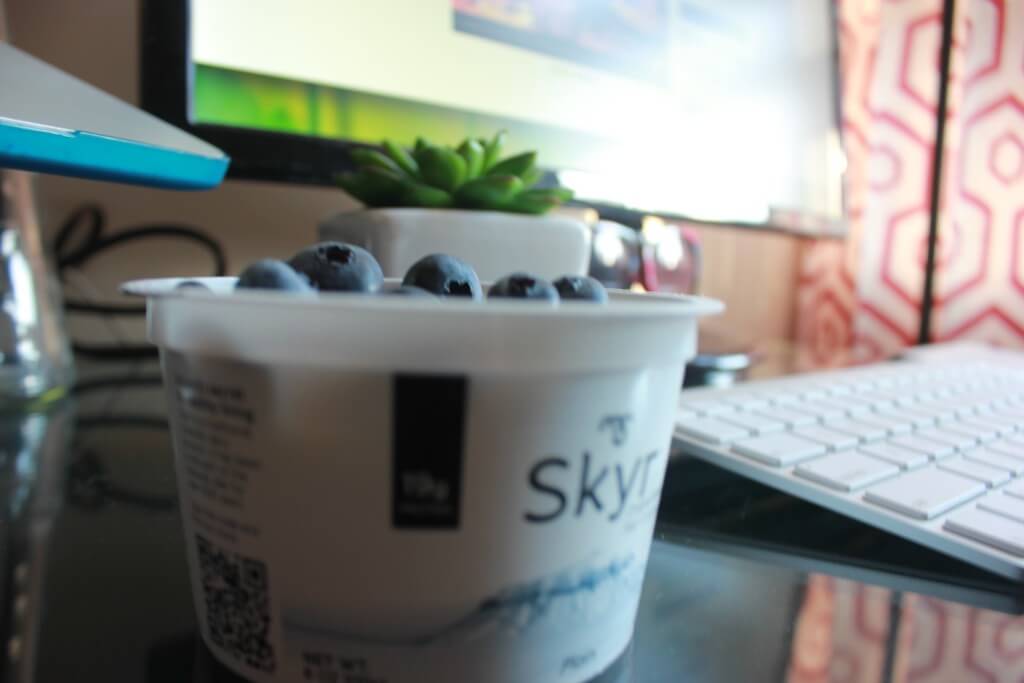 I take an individual serving of plain greek yogurt (the flavored ones are loaded with added sugars) and top with my choice berry du jour. It's so easy you don't even have to spoon the yogurt into a different container.
---
Tell me: What is your favorite easy breakfast to make when you're short on time?
---