Fair warning – this is going to be a very long post.
The first stop in our whirlwind two weeks in Europe was 36 hours Dubrovnik, Croatia. We left Boston at 7PM EST on June 25th and arrived in Dubrovnik at 2PM CEST on the 26th after a brief layover in Paris.
---
June 26th – 2PM CEST – Midnight
---
Anxious to see the sites and not waste any of our short 36 hours in the city, we spruced up quickly at our AirBnB and took in the views from our balcony before heading to explore the Old City.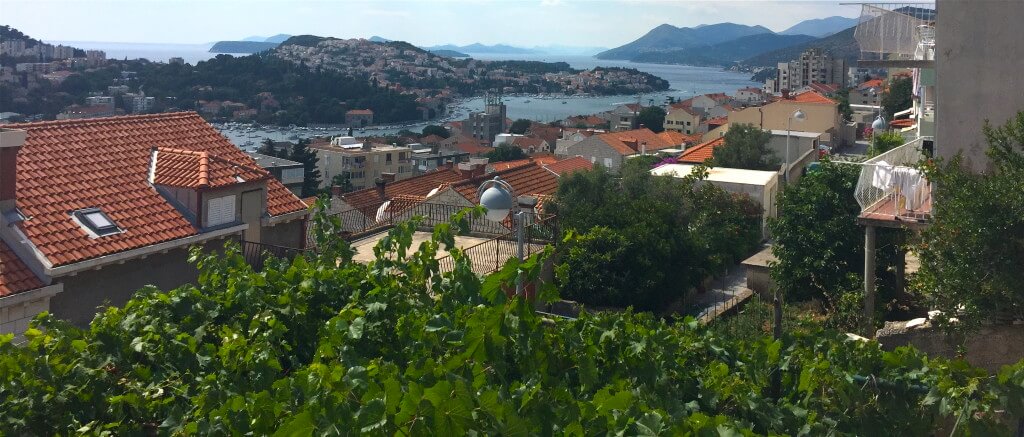 We enjoyed an easy 25-minute walk downhill to the Old City that allowed us to explore the neighborhood and Dubrovnik outside of the city walls. You know the saying, "what goes up must come down?" The inverse is true about staying on the mountain overlooking Dubrovnik. "Who walks down must walk up again." I have never walked so many stairs IN. MY. LIFE. The Croats must all have firm behinds.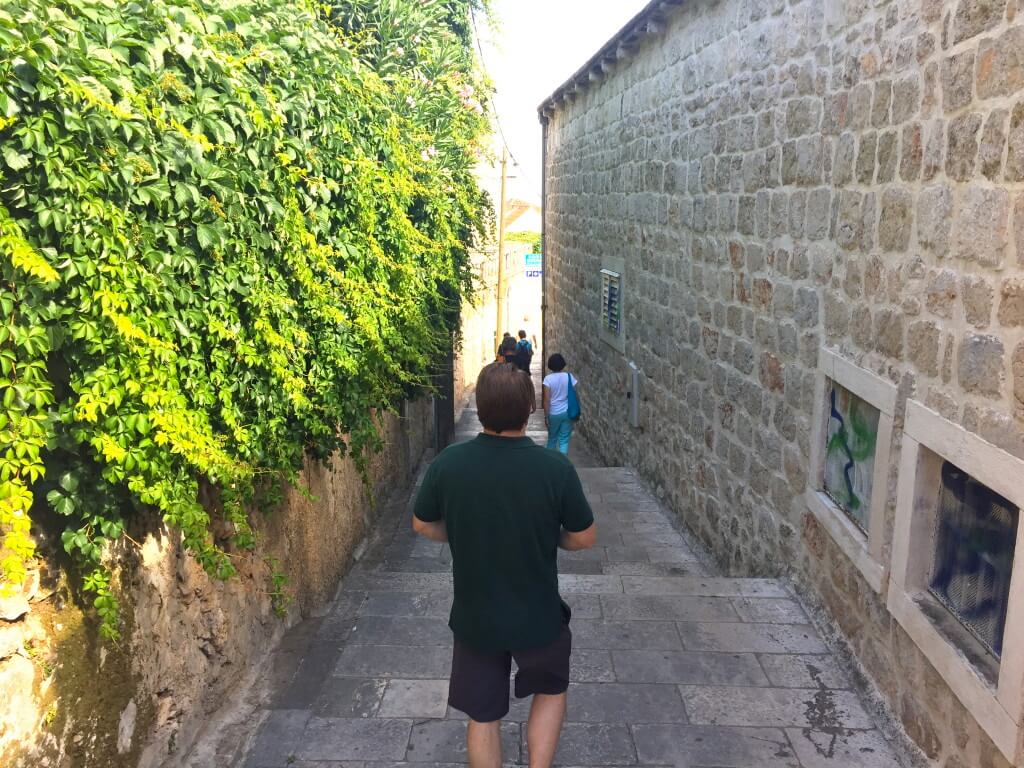 We stopped to take in the sights from outside the walls for a few moments before heading into the city with all of the masses. I had read about the flocks of tourists and I've been to Time Squares, so I had mentally prepared for hoards of people. Knowing what to expect allowed me to be overwhelmed by the beauty of the Old City instead of by the amount of people we were swerving around.
Once inside the city, we walked the main streets/alleys and then headed up to walk the walls right before closing. It was so amazing to be able to see and explore the city from all heights and vantage points. It blows my mind that people still live there, it makes everything in Boston seem brand new. Plus, there were cats everywhere just hanging out like it was NBD.
Since our bodies hadn't adjusted to eating on Europe time (aka dinner when I'm normally in bed), we enjoyed dinner at 5PM CEST like only Americans would. So a note on food in Dubrovnik before we move on. I didn't do a great job of researching non-tourist traps before our trip, so we weren't blown away by anything we had to eat during our time in the city. Nothing we had was horrible, but nothing was amazing. 
Now that that's out of the way … we sat down for a quite meal at Marco Polo before heading back to walk the streets again to eat gelato and find Cafe Buza. We had heard about its killer views, which ultimately lived up to the hype. It was like hanging out on the edge of the world. The drinks were absurdly priced, so we headed out after one round in search of something a bit cheaper.
We ended up stopping for a coffee and tea outside at Troubadour with live Jazz music before heading back up a zillion steps to our AirBnB and calling it a night early.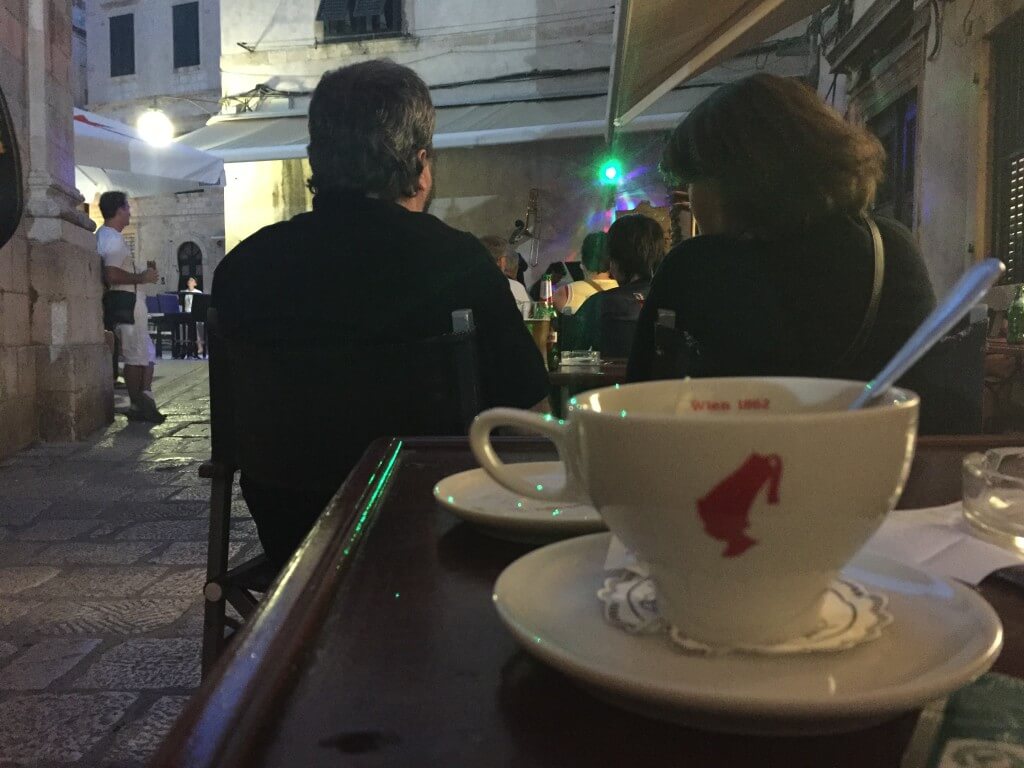 ---
June 27th – All Day
---
After waking up and prepping for a day of swimming, we headed down the infamous stairs and stopped for breakfast at some place I can't remember the name of before catching a ferry to Lokrum, an island just off the coast of Dubrovnik. I had heard that it was a great spot to go swimming and that it was populated by peacocks. PEACOCKS!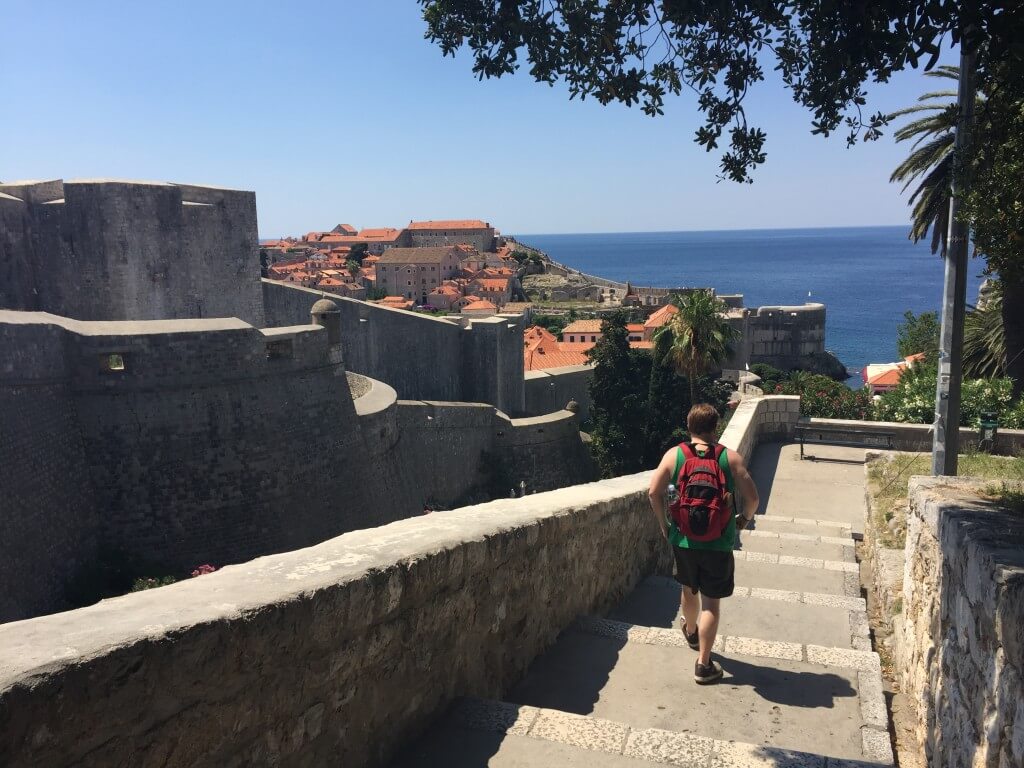 After a whopping 20-minute ferry ride, we were on our way to explore the island. After photographing all the peacocks I could find and walking around more than I had anticipated (note to self: never wear sandals when exploring Europe again), we settled in on the rocks for an AMAZING swim in the Adriatic Sea. The water was more blue and crystal clear than any place I've ever been. It was a wee bit cooler than I expected, but we didn't let that stop us from floating around and relaxing.
Tired out and covered in sea salt, we headed back to the mainland to climb all the stairs in the world, peruse a local grocery store for snacks and take a quick nap before heading back out again. Having dined inside the city walls the night before, we decided to explore a different neck of the woods on our second night.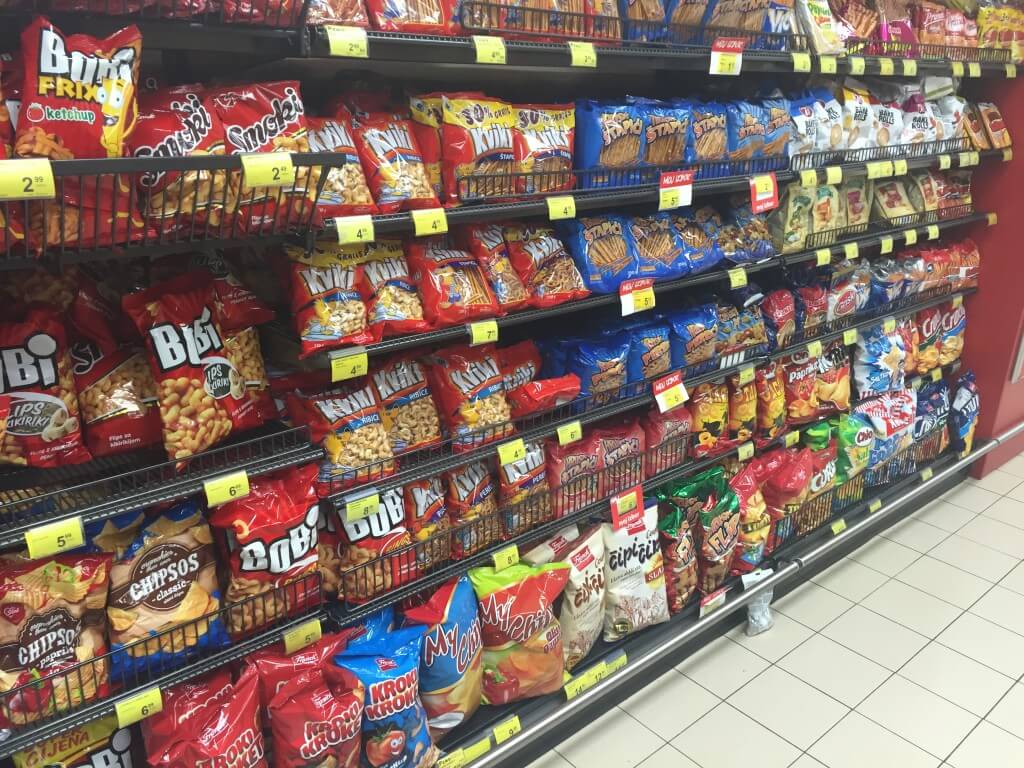 We somehow arranged for our AirBnB host's uncle to drive us to the Hotel Palace even through there was a major communication barrier. Imagine lots of hand motions and pointing to Google-translated sentences on my iPhone.
We like to think we snuck into the hotel bar, but I have a feeling they would have let us in if we just asked. We snagged a table right on the edge of the deck and enjoyed a couple of drinks while watching the sunset. It was an amazing moment. A little buzzed and a lot hungry, we walked around in search of food. We randomly selected Bianco Bistro among all the options on a restaurant-lined street and enjoyed two plates of pasta. Again – not horrible but not amazing.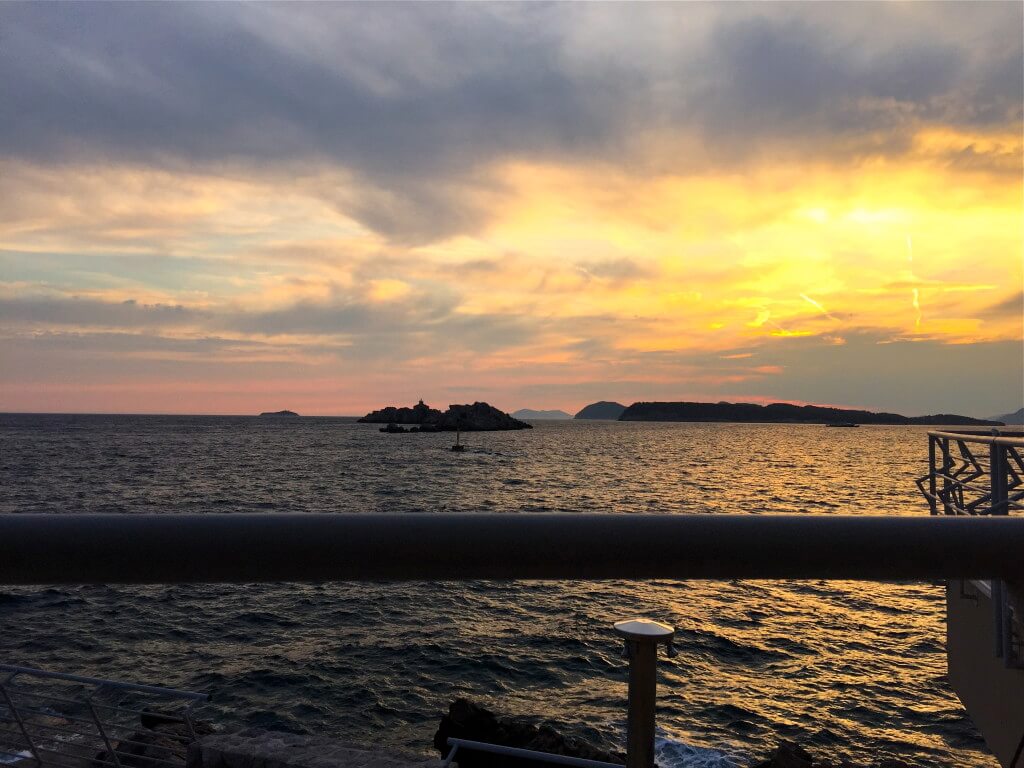 I had read about Cave Bar and couldn't leave Dubrovnik without stopping by. So full and ready for a few more drinks, we walked up (more!) stairs and then down a bunch again to get to the bar. It was oddly empty, so we enjoyed a drink each, hopped in a cab and headed back to the Old City to see what the nightlife was like. We partied super hard … for all of an hour. Tired and realizing we aren't as young, wild and free as we once were, we headed back up the steps of death one last time.
---
June 28th – Goodbye, Dubrovnik
---
We had to head to Split on the 28th, so we got up around 9AM CEST, packed our bags and somehow managed to convey to our host's uncle that we needed another ride. This time, to Enterprise. After picky up our very questionable car, we were on the road headed to stop number two.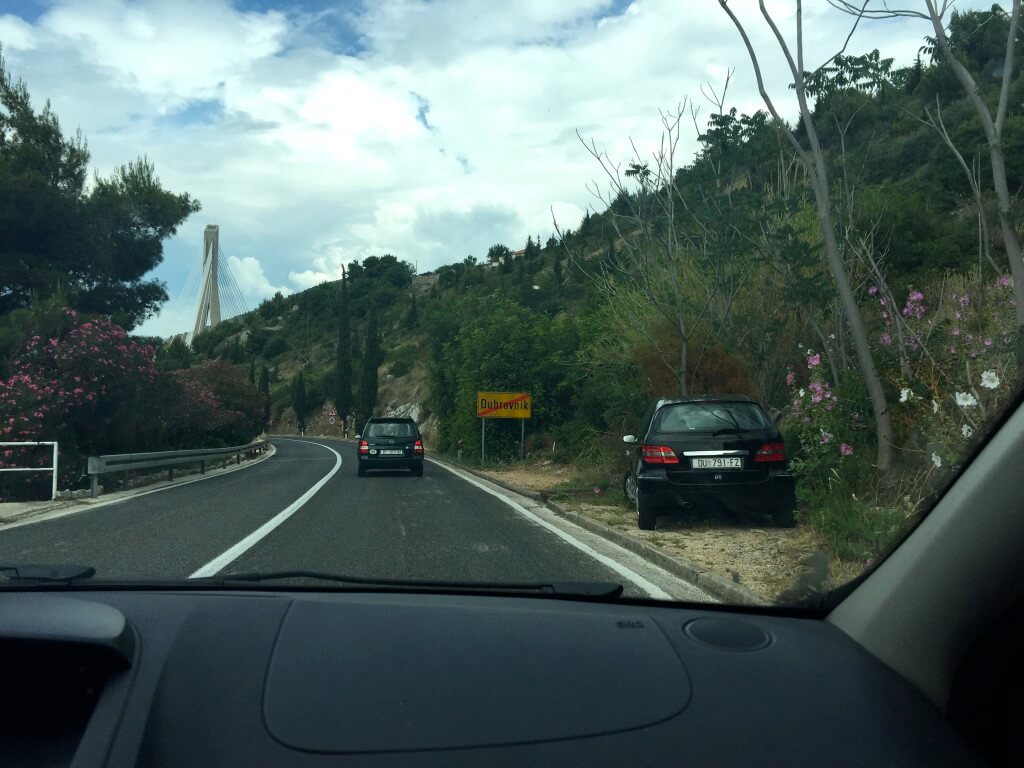 ---
Dubrovnik Tips and Tricks
---
Here are a couple of take aways from our time in Dubrovnik:
Pay attention to where on the mountain your accommodations are if you're not a fan of stairs.
Walk the walls as late in the day as possible to avoid the heat and cruise ship tourists.
Thoroughly research restaurant and food options because it's SUPER easy to eat at a tourist trap with mediocre food.
Take the ferry to Lokrum – it was absolutely worth the time and money.
Go sea kayaking – we didn't do this and wish we had.
Get out of the Old City and head to the other side of town for a less over-run evening.
---
Tell me: Have you ever been to Dubrovnik, Croatia before?
---